Create Eudaimonia
The Membership for the creative soul who wants to build a life of true purpose by creating meaningful artwork and curating a life that brings you joy every single day! 
You know you want to create meaningful abstract art and make a positive impact on the lives of others so you can wake up every morning feeling true joy and contemptment.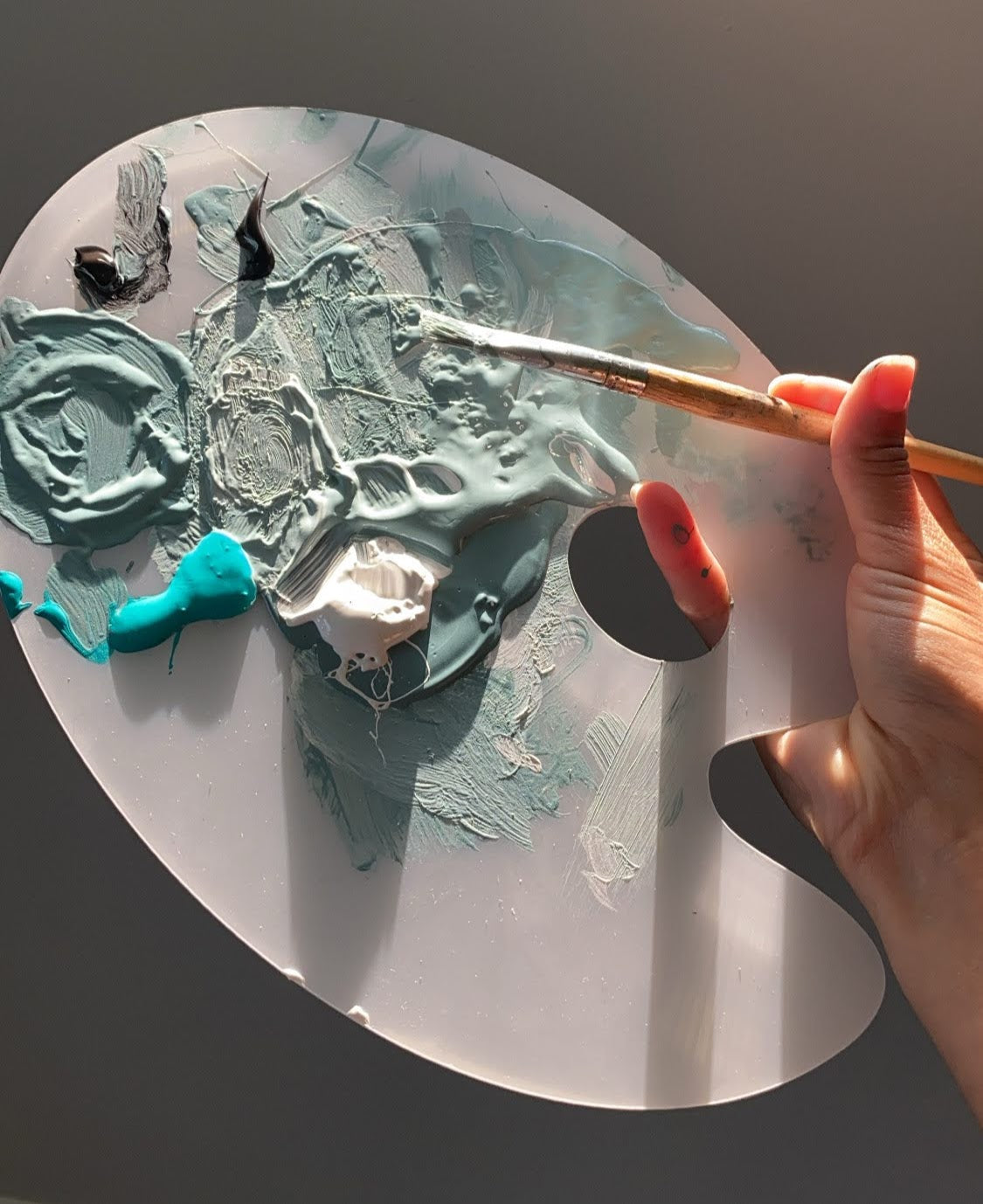 And you know you should be creating art every single day and sharing it with the world
Everyday you think to yourself...
"What is my art even about?"
"I don't know what to create today"
"How can these meaningless doodles ever become a work of art that anyone actually cares about?"
"I feel so late showing up to the artist game... and trying to compete with other artists I'm seeing on social media seems exhausting."
"I don't have hundred of hours to commit to making art each week, so how can I ever be a true artist?"
"My art isn't good enough to share with the world."
"I have all these ideas of artwork I want to make, but when I try to paint, it doesn't ever turn out like I pictured it in my head."
"I know I am meant to be creating but life keeps getting in the way and I can never find the time or place to sit down and make."
I want my life to be more fun and exciting, but I
If you have been thinking any of these thoughts, just know you are not alone.
Because here is the thing,
you know that making art makes your soul sing,
But you just need help finding your unique voice.
When we allow our inner world, our psyche, to be expressed through lines, shapes and colors; We unlock a hidden part of ourselves that has been hiding within us. The most liberating feeling you can possibly experience is being able to visualize your inner world onto the canvas.
The more you allow yourself to play, the more likely you will be to achieve your goal of being a fine artist.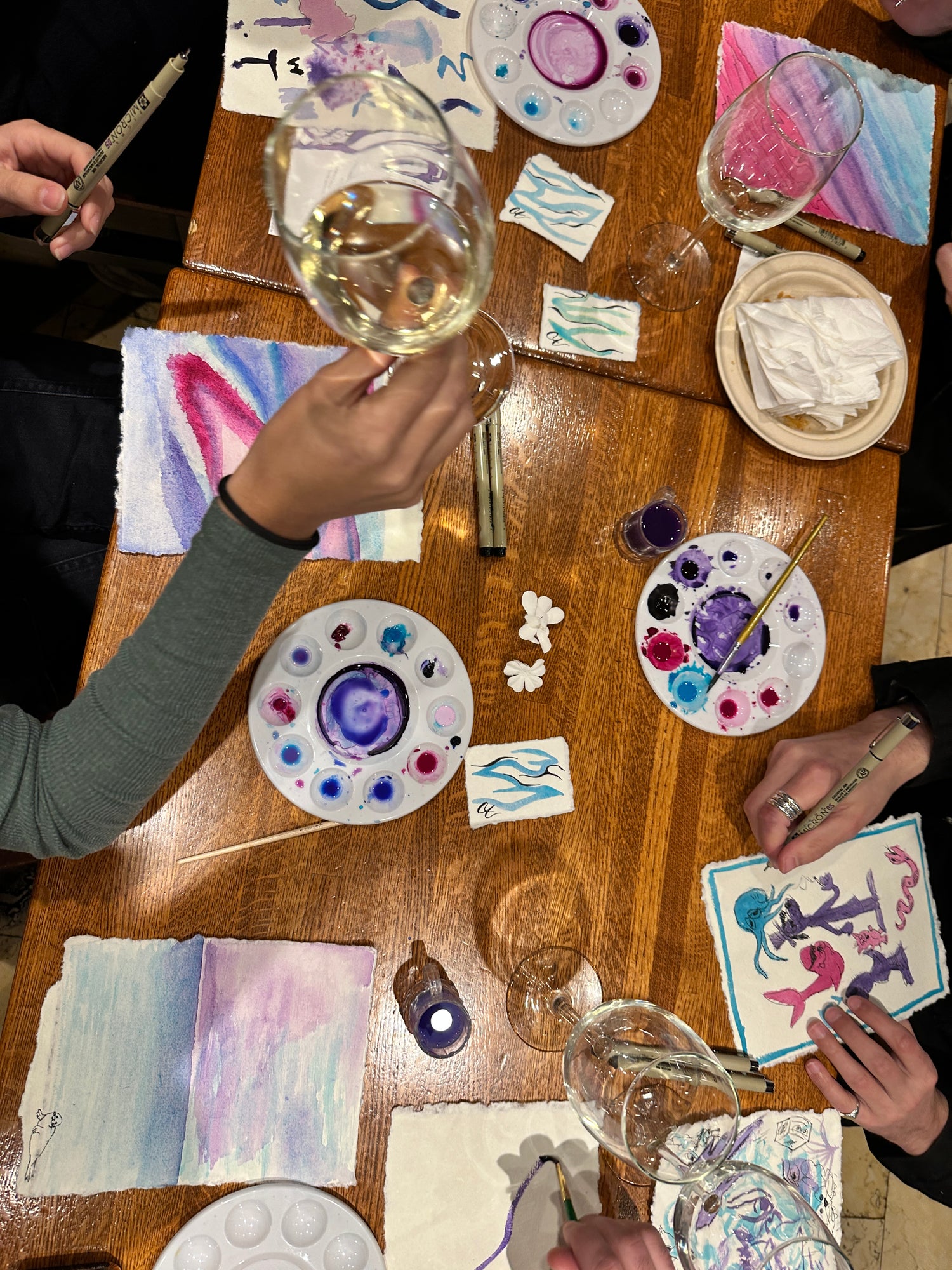 but what if...
You had a proven step by step framework that guided you to go from saying, "I'm just doodling for fun" to "I'm creating meaningful artwork that tells my unique story and here's what it is..."
And a fire community of like-minded artists who are ready to have your back throughout your entire journey?!
So instead of starring at a blank canvas for hours not knowing what to paint... or having so many ideas you get stuck with decision fatigue and make nothing....
You would rip open the packaging on that blank canvas and know exactly what to make every single time.
And not only would you know exactly what to make, you would also know that the art your about to create is going to challenge the way your viewer thinks, is going to transform how others perceive the world around them, is going to add meaning to the lives of everyone who takes the time to view it.
And know that are being cheered on the entire time by a supportive community of other amazing artists who can't wait to see you thrive.
I want to personally invite you to the Create Eudaimonia Membership
The membership for artists who are ready to create meaningful original art all while creating a life of
Inside of the Membership
Weekly Live Art Lessons directing you to create your own authentic original art
Weekly Live Philosophy chats and strategies to make meaning in your life - inside and outside of making art
1 Hour Live Hot Seat Art Critiques Twice a month
Full access to our entire community of artists in our Private Instagram Page
BONUSES:
1 Hour Mastermind Power Hour for aspiring art entrepreneurs
15 min One-On-One coaching call and personalized feedback on your artwork.
See Pricing Options
All Your Questions Answered
How many artists will be in the weekly group mentorship calls?

Each Group Mentoring session is capped off at 7 artists.

This ensures that you will get time to get your individual questions answered at the minimum of least once a month.
How will my questions be answered?

The first 15 minutes of each call I will be answering any general questions that were asked in advance in our private Instagram chat.

The next 30 minutes we will have the opportunity to talk through any struggles you are currently facing, and come up with an actionable plan to achieve a solution.

The last 15 minutes we will talk about our goals
What is the time commitment each week?

Each mentorship call is one hour a week.

You are given small actionable goals to work on each week in order to stay accountable to reach your goals!

The expectation is that you spend at least 2 hours a week creating artwork.
And/OR taking at least two hours a week to implement your business strategies.
If I'm already selling art constantly, and I am already making meaningful artwork that I love, would it benefit me to join this mentorship program?

Not really.

This mentorship program is focused on helping clueless STARTING artist and business owners.

Therefore, if you already know what you're doing, and you're all IN, you should join our art business MASTERMIND.

The Mastermind is for Artists who have all the ducks in a row, are selling consistency, and just want a community of art business owners to chat and bounce ideas with!