Our external Space is a reflection of our internal Mind.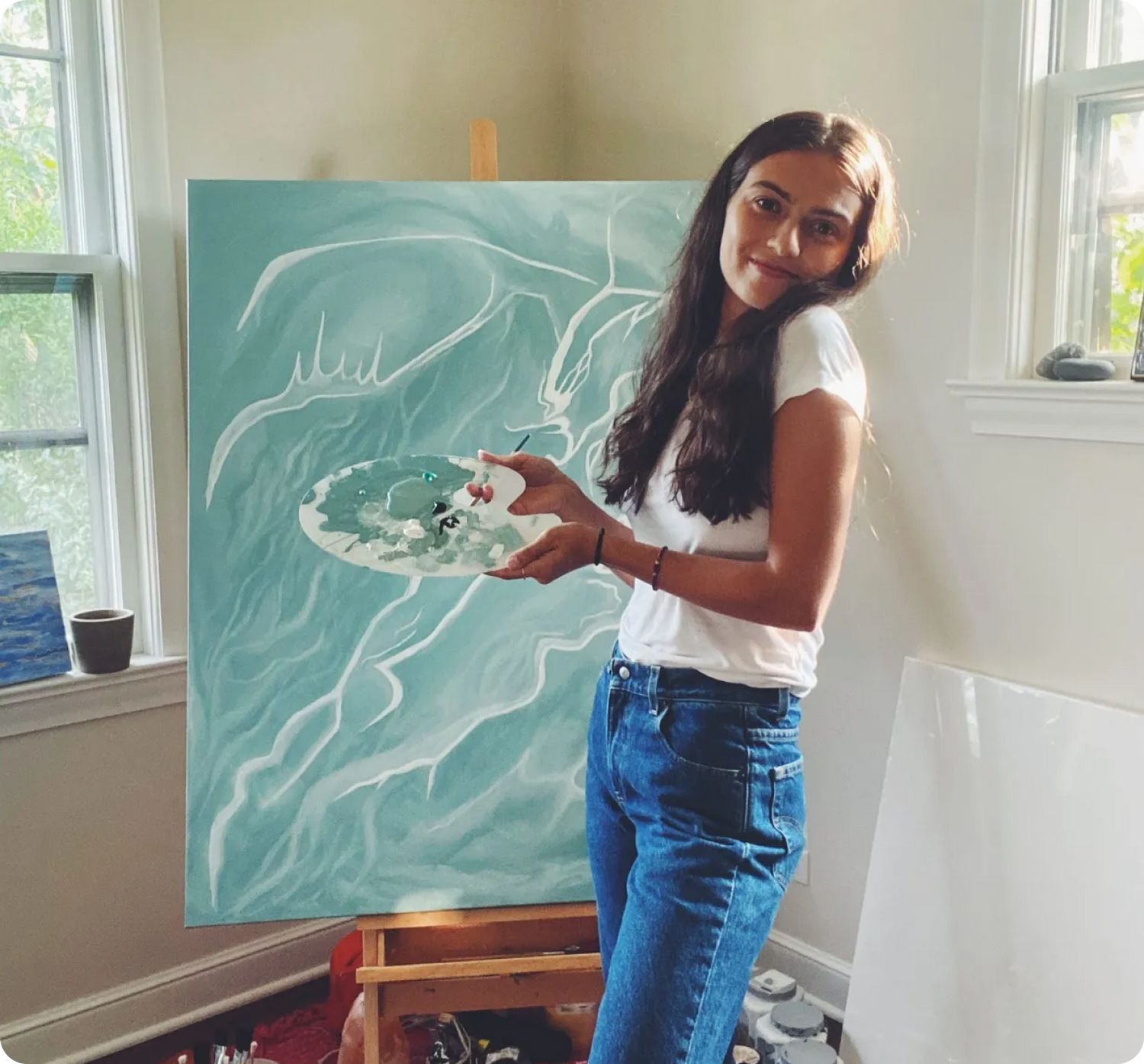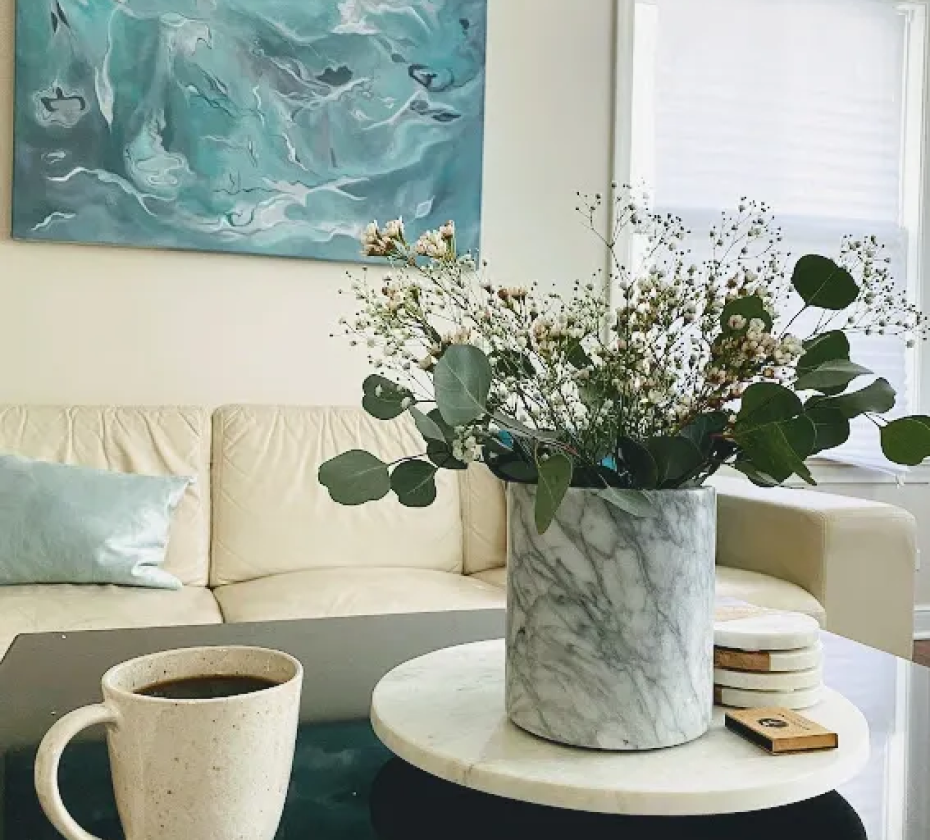 Inspiration
The ocean is the culminating inspiration behind all of Christina's works, especially the ocean surrounding the Greek Islands. The many jewel-tones of the Mediterranean Sea and the intricate patterns of the flowing water inspire her original, abstract paintings.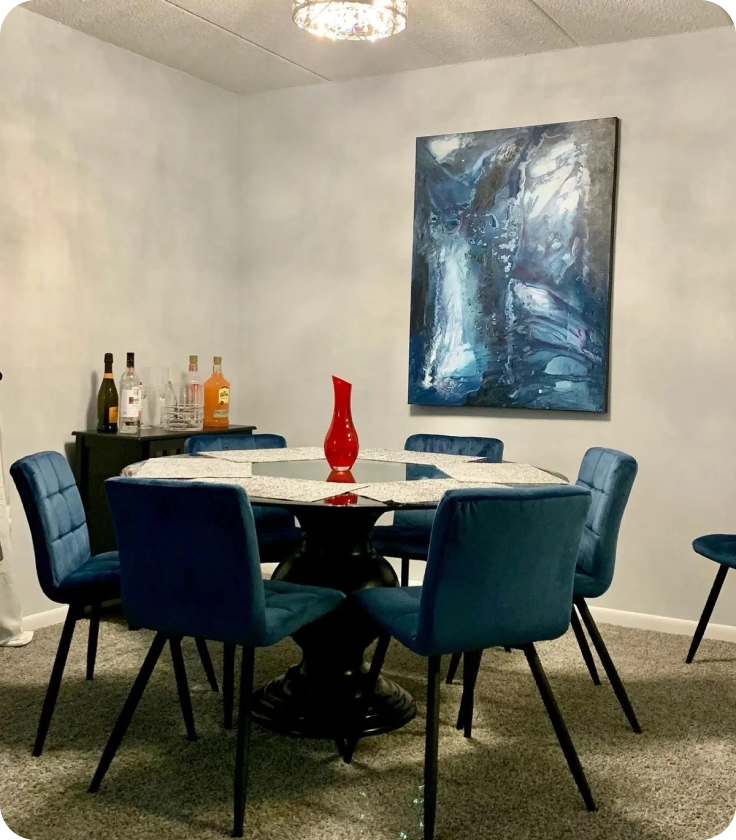 While visiting Greece in the summer of 2015 and 2018, Christina was able to travel to various Greek Islands such as Crete, Zakynthos, Kefalonia, Corfu, Santorini, Tinos, Thasos, and Chios. Each unique beach on the islands had an unspeakable beauty that cannot be replicated.
Through her abstract paintings, Christina attempts to submerge her viewers into the crystal clear waters of the Mediterranean.