Calm your mind
The presence of the sea in your home will become your daily visual reminder to leave your stress and worries at the doorstep and reset your mind to calmness.
Gaze into the mystical intricacies of the ocean, find peace within your soul, and create a life of eudaimonia.
Collect an Original
Create Eudaimonia RETREATS
Learn directly from Christina exactly how to channel your soul's inner creative power. Be guided to become the artist of your own life!
Together we will cultivate a playful creative practice that fits seamlessly into your day to day. Bringing you sustained joy and peace in your soul.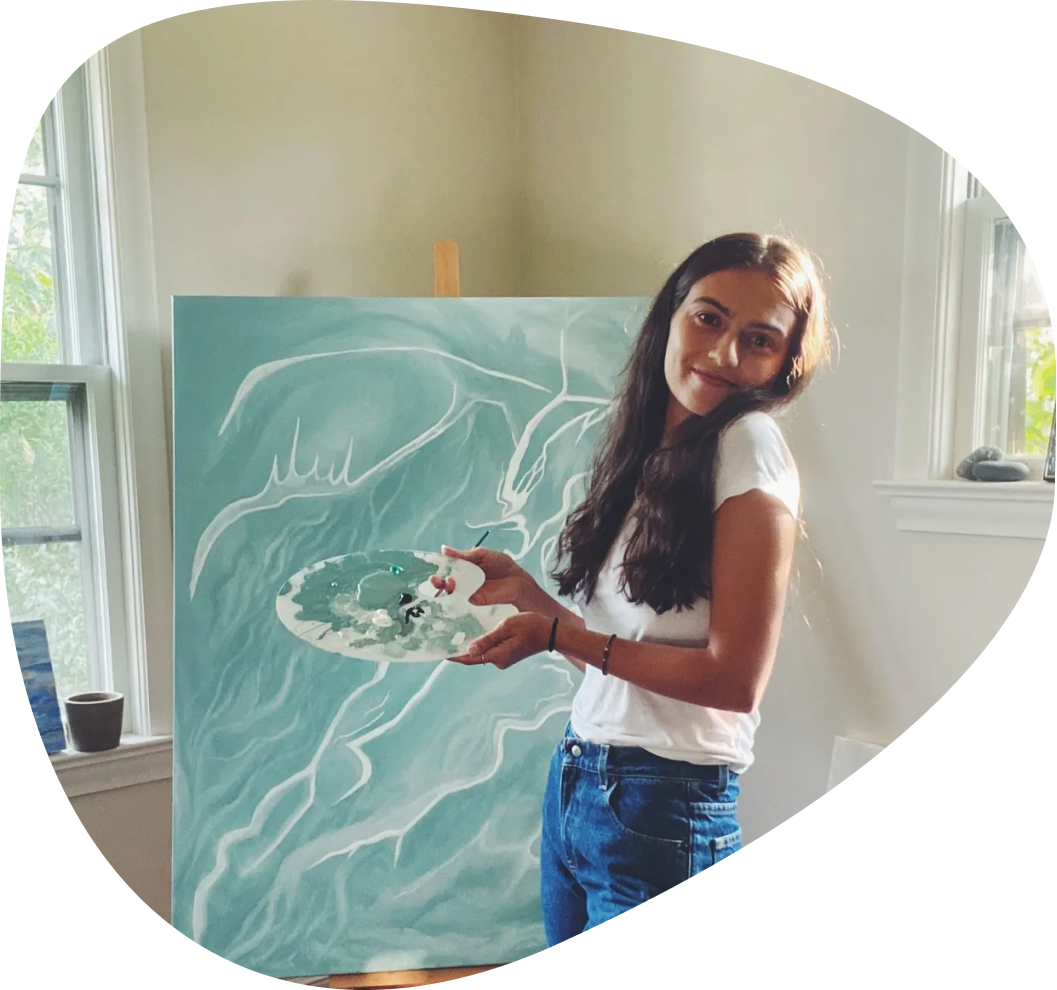 MEET THE VISIONARY
It all started with a photograph of the crystal clear waters of Greece and the memory of being immersed in the sea.
How it all started
Dive Deeper into the philosophies
100% Collector Happiness

Your happiness is my top priority. If anything isn't exactly how you imaged it, I will make it right with no additional cost to you.

World Wide Shipping

Making Fine Art accessible to you no matter where you live.

Quality

Using the highest quality archival materials and UV protection to perverse your fine art for generations to come.