Steps to create your custom art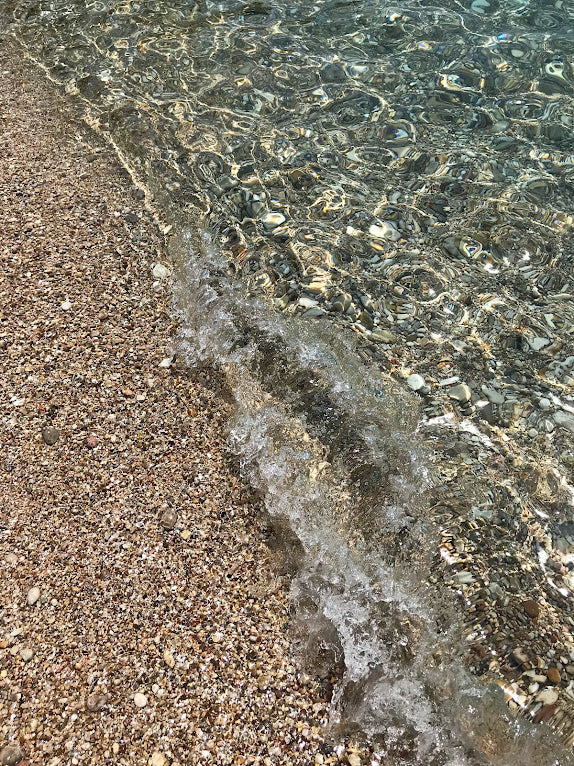 Collaborate
Contact info@christinaangelosstudios.com to schedule a personalized consultation with Christina.
Tell your story, and let Christina translate your unique memory of the water into an abstract work of art .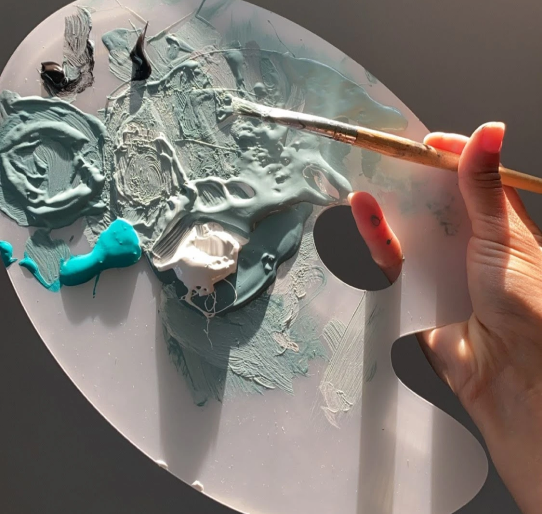 Color Pallet
Using custom color swatching, we will choose the perfect color pallet that perfectly compliments your home.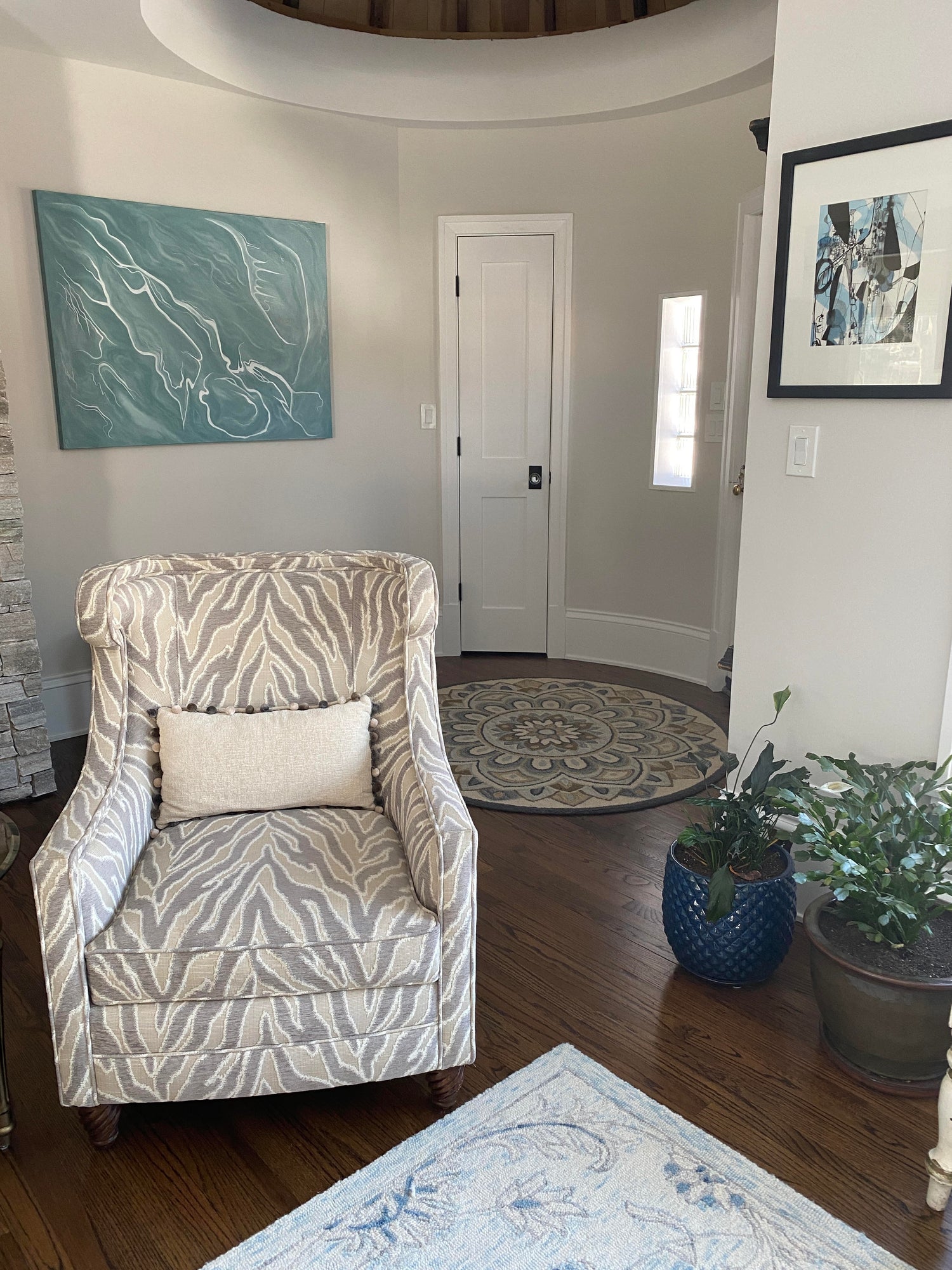 Size
Using computer generated mock ups, we will make sure your new custom work of art fits seamlessly to your space.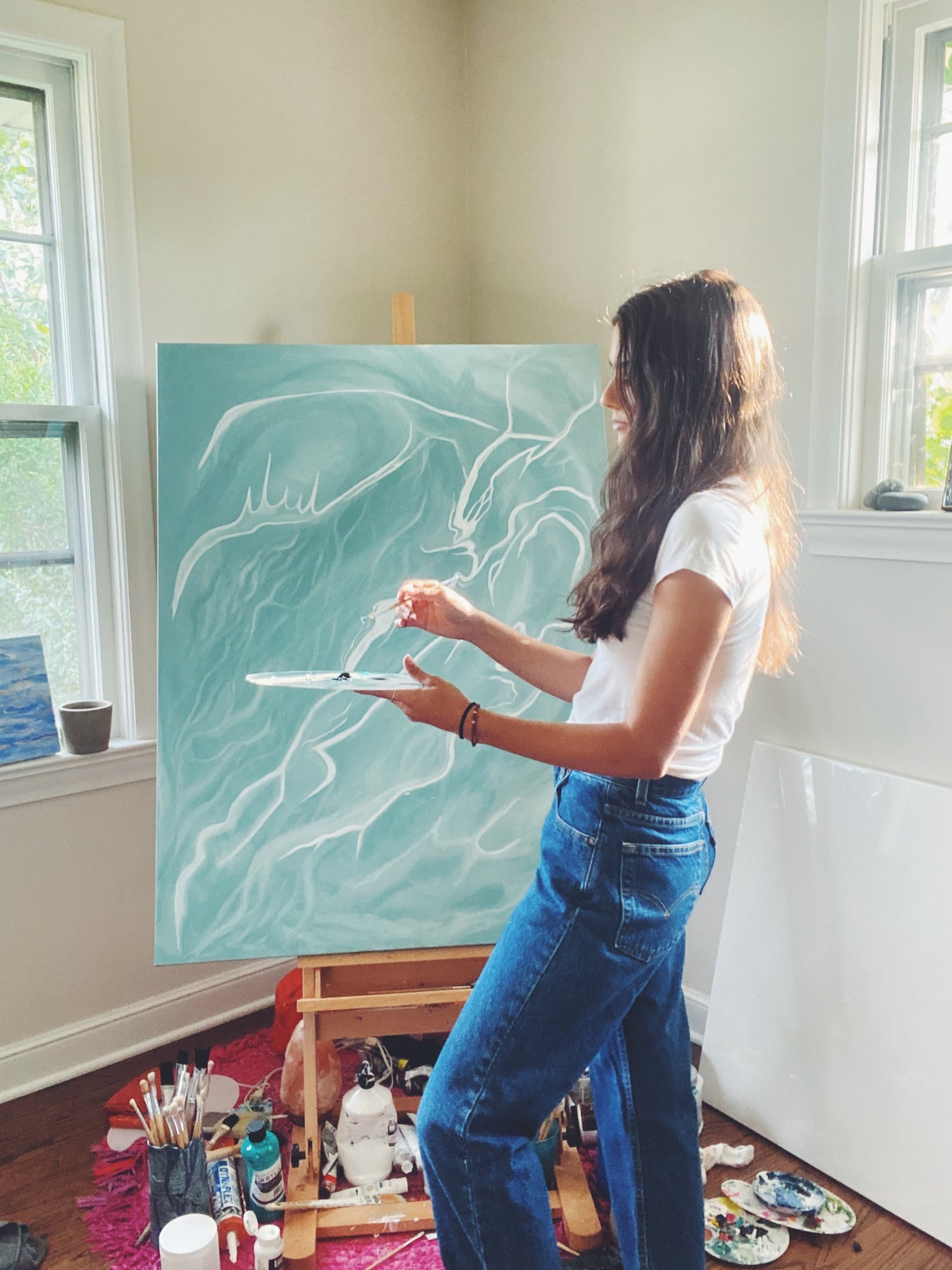 Materials
Using the highest quality archival materials, UV protective varnish and delivered with a certificate of authenticity, your piece will retain its vibrancy and value for generations to come.
FREE one-on-one CONSULTATION
Each custom work of art is a true collaboration between your personal connection to the sea, and Christina's abstract vision. Together we will create a unique work of art that tells your story and breathes the tranquility of the ocean into your living space.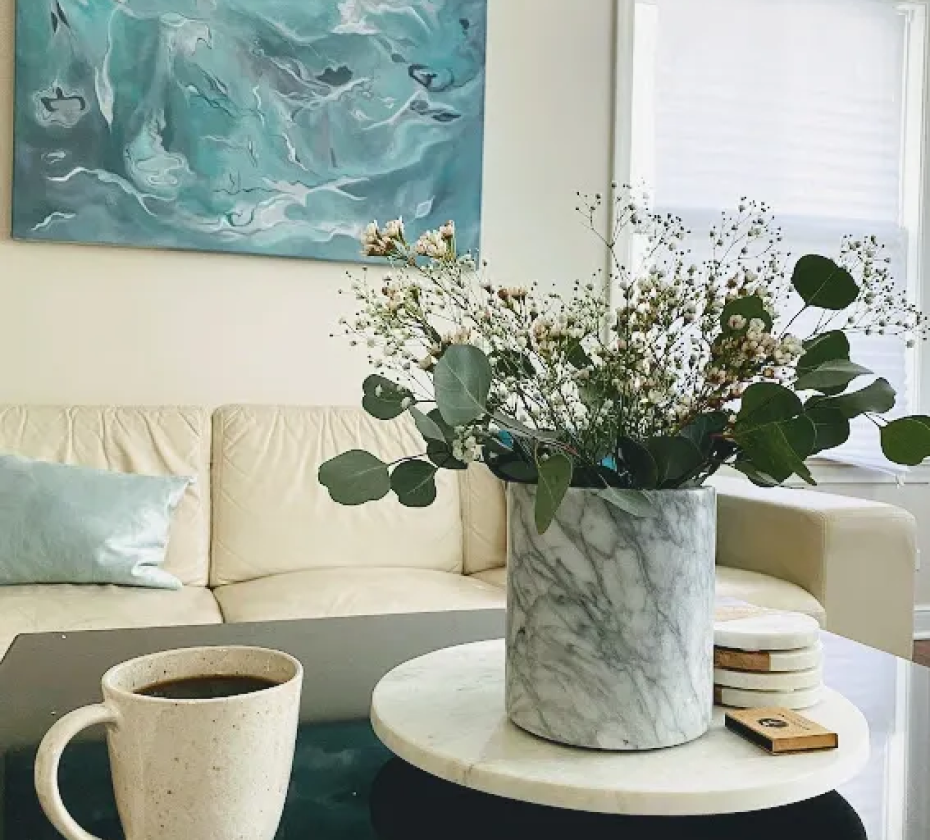 TURN AROUND TIME
Each custom commission piece has a turn around time of 2-5 months from the date the contract is signed.
Once completed, a photograph of your new piece will be sent for your approval. Your satisfaction is my top priority. Once you approve the final design, I will then seal the painting with UV protection and three coats of varnish to protect the artwork for generations to come. Once completed, your painting will be delivered directly to your home.
Pricing
Pricing for each piece varies based on the compositions, technical intricacy, size and materials used.
Reach out to Christina today to get an accurate price quote for a custom work of art that perfectly fits your taste and space.

Payment plans are always available for all custom paintings. 
Past Commissions
Bring your love for the sea into your home to admire every single day.
Hand-stretched and custom for you.
All custom paintings are hand stretched in studio and professionally framed upon request.
Your custom work of art can cost you just $5-15 a day for just one year, then you can enjoy meaningful art in your home for generations to come!
Complimentary Custom Consultation
FOR CUSTOM ART INQUIRIES, PLEASE CONTACT US VIA OUR CONTACT FORM HERE OR EMAIL AT INFO@CHRISTINAANGLEOSSTUDIOS.COM
100% Customer Happiness

If you're not happy with your painting, we provide a 100% refund and $25 store credit

Shipping protection

Professional international shipping & shipping insurance on every purchase

High Quality

Made with archival materials that will keep the work vibrate for generations to come.