Regular price
$157.00 USD
Regular price
Sale price
$157.00 USD
Unit price
per
Sale
Sold out
Description
Eudaimonia is a mindset of craving continual growth and learning every single day.
Craving knowledge and loving to learn will enhance your long term happiness in life.
If you live everyday thinking you know everything, you can easily grow bitter and miserable.
But if you keep an open mind, and continue to teach yourself new interests everyday, you will never get bored.
Your soul will flourish when you continue to explore your interests and invest the time to educate yourself on what's important to you. 
The original painting was created as an exploration of my mind's subconscious  memory of bring immersed in the Mediterranean Sea. This piece is meant to be a visual reminder in your home to consistently strive every day to live a life of sustained happiness while embracing all emotions that come along with being human. 
Learn more about the ancient Greek philosophy that inspired each piece by reading the blog.

A Giclée Fine Art Print of Eudaimonia, 2023. 
Archival ink on matte paper with Deckled edges. 
Avalible in sizes:
8"x10"
16"x20" 

Each original painting has been meticulously scanned using state-of-the-art, museum-quality scanners. These scans are then color-matched to the original work of art, ensuring the utmost accuracy in the reproduction process. The prints are crafted using the highest quality archival inkjet printer, utilizing archival inks that resist fading over time. We carefully selected a slightly textured archival paper, known for its exceptional durability and acid-free properties, to guarantee your Fine Art Print maintains its vibrancy for generations to come. The giclée printing process ensures the finest details and colors of the original painting are faithfully captured in each print.
Each fine art print is made to order, hand-torn, and signed by the artist in the studio.
Additional custom framing options are avalible in black or white solid wood frames.

All frames are custom made by our local professional framer, the print is float mounted and comes with UV protective non-glare museum glass.
Please allow two weeks processing time from the day you place your order until your piece is shipped to your home. 
If you live in the Chicago Land Area and would live to avoid the cost of shipping please enter the code: LOCAL at checkout. 
For any additional questions please email Christina at info@christinaangelosstudios.com
View full details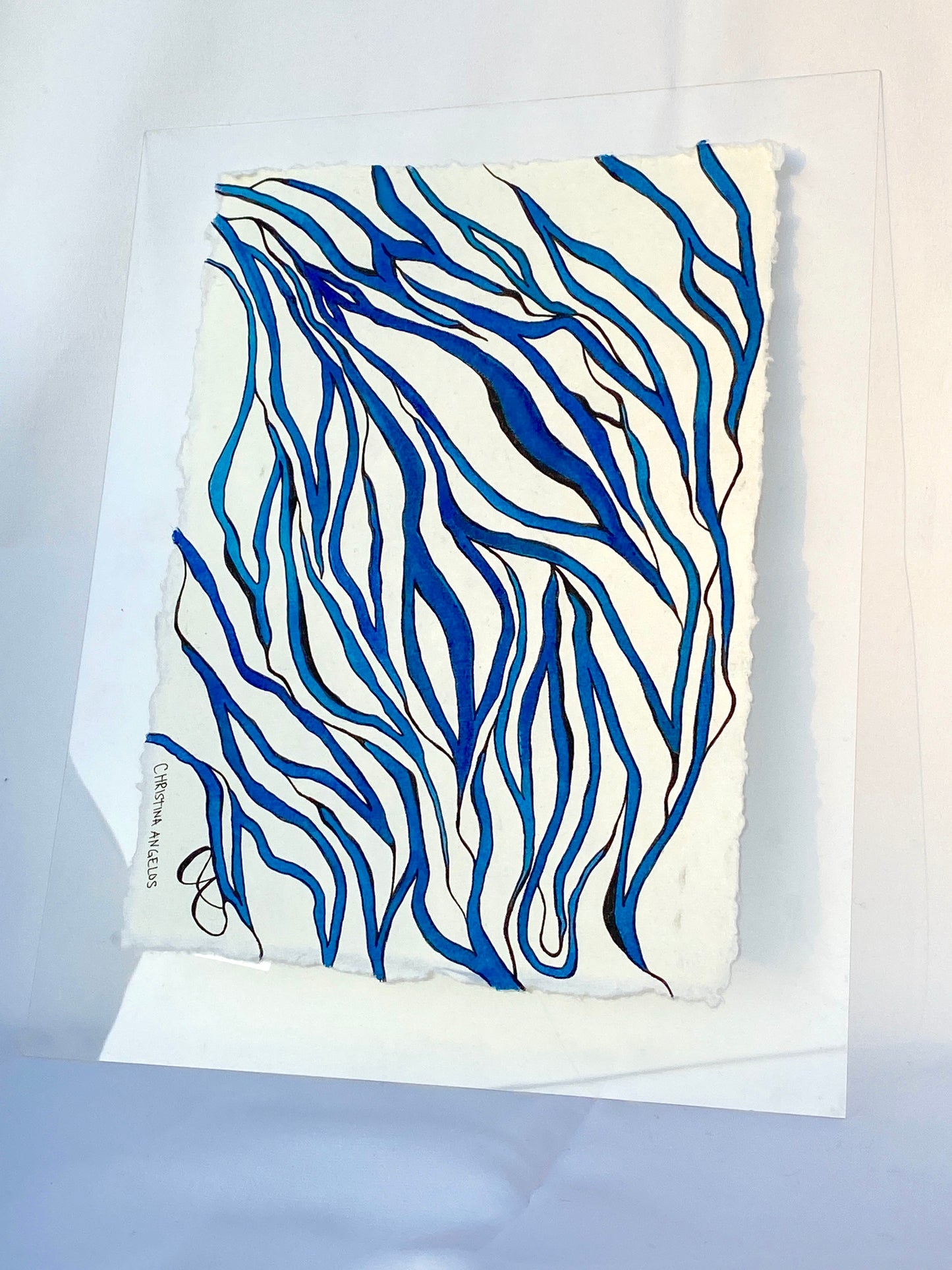 100% Customer Happiness

If you're not happy with your painting, we provide a 100% refund and $25 store credit

Shipping protection

If the painting comes damaged through shipping it will be completely refunded

High Quality

We use the finest art print materials