Regular price
$157.00 USD
Regular price
Sale price
$157.00 USD
Unit price
per
Sale
Sold out
Description
Eudaimonia is creating a lifestyle filled with purpose and meaning, while staying true to your morals.
When you find your passion in life and work everyday to pursue your dreams, your soul finds continued happiness.
When you stand for what is right, and do honest work, you gain a sustained feeling of accomplishment and fulfillment.
If you don't have any goals or dreams to work towards, your soul has nothing to rejoice in.
In order to flourish as an individual, you must first discover what your purpose in life is.
Maybe your purpose is helping heal people who are sick or teaching students how to read or making others happy through a service you provide.
Whatever your purpose in life is, make sure you are putting in your whole heart and soul into what you do, and always stay true to what you believe in.
The original painting was created as an exploration of my mind's subconscious  memory of bring immersed in the Mediterranean Sea. This piece is meant to be a visual reminder in your home to consistently strive every day to live a life of sustained happiness and fulfilling your life's purpose.
Makes a very meaningful gift for someone who is passionately pursuing their dreams in life and striving to create a life of meaning through the service of others. 
Pairs perfectly with any print from the EUDAIMONIA Collection or PERCEPTION collection.  
Learn more about the ancient Greek philosophy that inspired each piece by reading the blog.

A Giclée Fine Art Print of Eudaimonia, 2023. 
Archival ink on matte paper with Deckled edges. 
Avalible in sizes:
8"x10"
16"x20" 

Each original painting has been meticulously scanned using state-of-the-art, museum-quality scanners. These scans are then color-matched to the original work of art, ensuring the utmost accuracy in the reproduction process. The prints are crafted using the highest quality archival inkjet printer, utilizing archival inks that resist fading over time. We carefully selected a slightly textured archival paper, known for its exceptional durability and acid-free properties, to guarantee your Fine Art Print maintains its vibrancy for generations to come. The giclée printing process ensures the finest details and colors of the original painting are faithfully captured in each print.
Each fine art print is made to order, hand-torn, and signed by the artist in the studio.
Additional custom framing options are avalible in black or white solid wood frames.

All frames are custom made by our local professional framer, the print is float mounted and comes with UV protective non-glare museum glass.
Please allow two weeks processing time from the day you place your order until your piece is shipped to your home. 
If you live in the Chicago Land Area and would live to avoid the cost of shipping please enter the code: LOCAL at checkout. 
For any additional questions please email Christina at info@christinaangelosstudios.com
View full details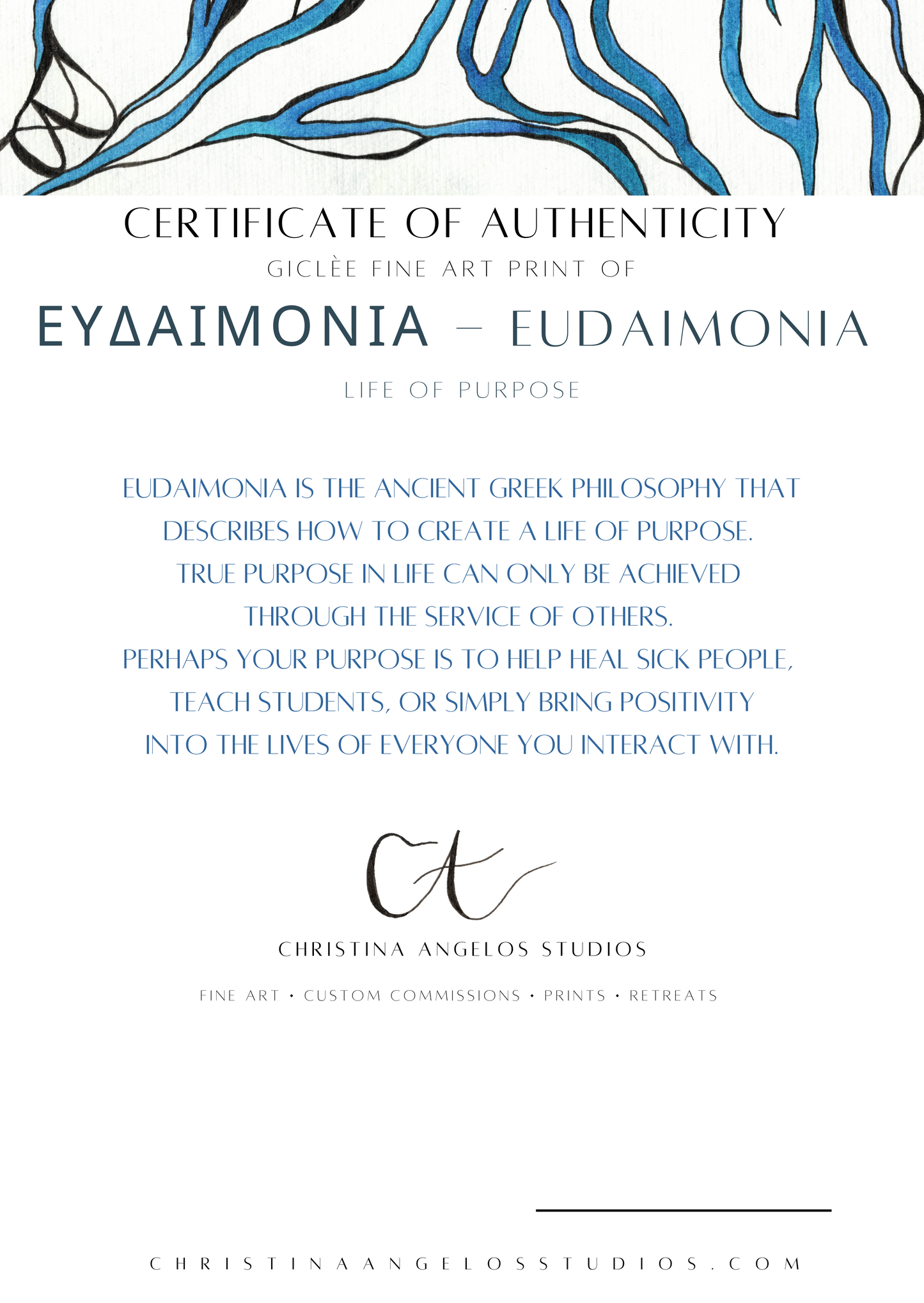 100% Customer Happiness

If you're not happy with your painting, we provide a 100% refund and $25 store credit

Shipping protection

If the painting comes damaged through shipping it will be completely refunded

High Quality

We use the finest art print materials